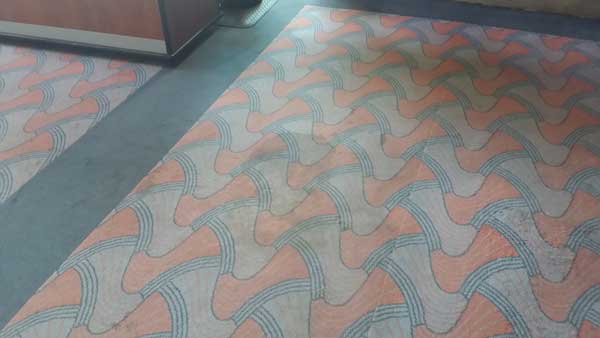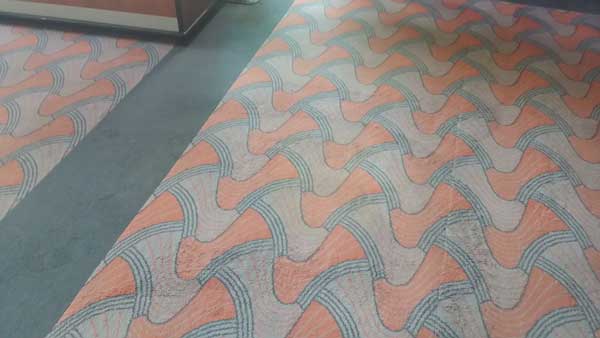 Here are some before and after photos of a wool carpet that was cleaned by Chem-Dry of Tampa FL. You can see from the photos that a large stain was removed from the carpet and the colors were brightened significantly. When if comes to wool floor coverings hire a professional wool carpet cleaner.
Natural fiber carpets have to be cleaned with the right solution and at the right temperature to insure that wool fibers aren't damaged by the cleaning process. Only hire a cleaner who has been trained to clean wool carpets. Most professional carpet cleaning solutions are to alkaline for wool carpets and should not be used to clean them. A cleaning solution that is slightly acidic is the best way to clean wool carpets.
When hiring a wool carpet cleaner simply ask what is the pH of the cleaning solution they use. If they don't know don't hire them.If the pH of their solution is higher then 7 don't hire them. If they say they are going to use an acid rinse to clean your wool carpet then don't hire them.
The right pH for cleaning wool carpet is a pH of 6-7, nothing else should be used to clean a wool carpet. For more detailed in information about how to maintain your wool carpet you can check out www.woolsafe.org. They have information on how to best care for and routinely maintain your wool carpet and rugs.
If your looking for a carpet and rug cleaner in Tampa FL who has been trained to clean wool carpets and rugs call Chem-Dry of Tampa. We have the training and the right solution for your wool floor covering.