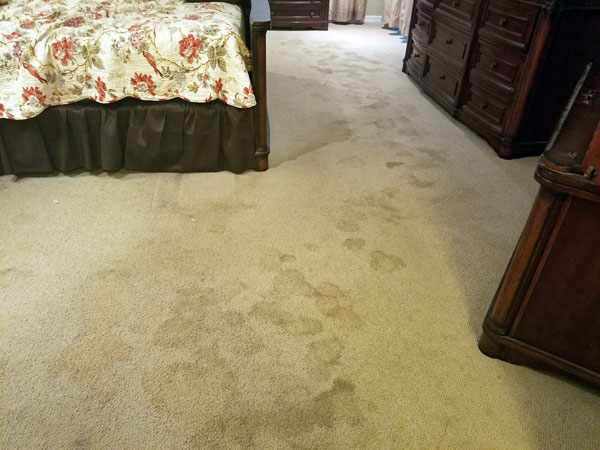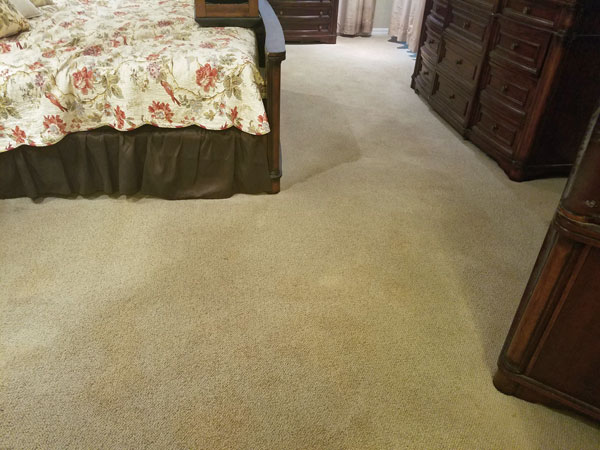 If you have pets at some point they have had an accident on the carpet. Pet urine is one of the most difficult stains to remove from carpet. It's not just the yellow staining but the urine odor that off gasses for years. Once pet urine dries in the carpet and pad underneath it's very difficult to treat.
Most carpet cleaners in Tampa FL use enzyme based solutions for pet urine removal. Enzymes can be effective on wet pet urine spots but once it has dried enzymes are not as nearly effective. They are easily derailed by the the pets diet, medication they may be on, or even their biological make up can destroy the effectiveness of enzyme treatments .
Chem-Dry of Tampa FL uses a different tactic for pet urine removal. We use a oxygenating solution that destroys the toughest odors, including pet urine. It does not suffer from the same issues as an enzyme treatment. It's called P.U.R.T. or Pet Urine Removal Treatment and it's only offered by Chem-Dry.
As you can see from the pictures above PURT is a very effective pet urine removal treatment. It removes the yellowing and the ammonia odor associated with pet urine stains in carpet. Because there are some pet urine stains that are too severe to be removed we cannot guarantee it's removal, but we do guarantee that it will be greatly reduced. If there is still a pet odor after he treatment is completed we will come back and treat the area again for free.