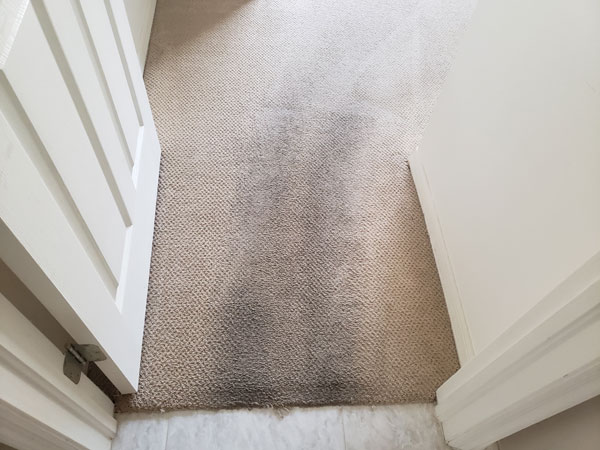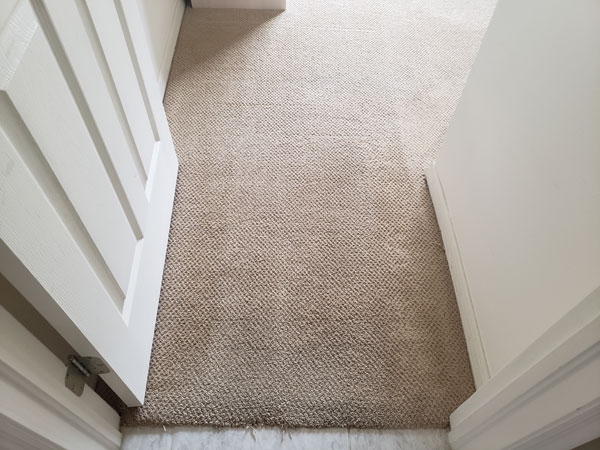 For most folks when they hear the terms natural carpet cleaning they don't think of a particularly strong carpet cleaning. Typically people associate natural cleaning with weak cleaners that aren't very good at removing tough soils. The pictures above are from a recent natural carpet cleaning in Tampa FL. You can see in the before photo the carpet is heavily soiled from the homeowner walking into the room after playing golf. His wife said that he never takes his shoes off and walks right into the bedroom.
After three years of walking into the room with shoes on a traffic lane of dirt and oil built up on the carpet. It was quickly removed using Chem-Dry of Tampa FL's natural carpet cleaning solution. The after cleaning photo shows how even tough traffic lanes can be easily removed with our natural carpet cleaning solution.
Using a carbonated cleaning solution to lift dirt from the carpet means even tough ground in soils can be removed with an all-natural cleaning solution. This proves that natural carpet cleaning can be safe and effective.
For natural carpet cleaning in Tampa FL call Chem-Dry of Tampa.