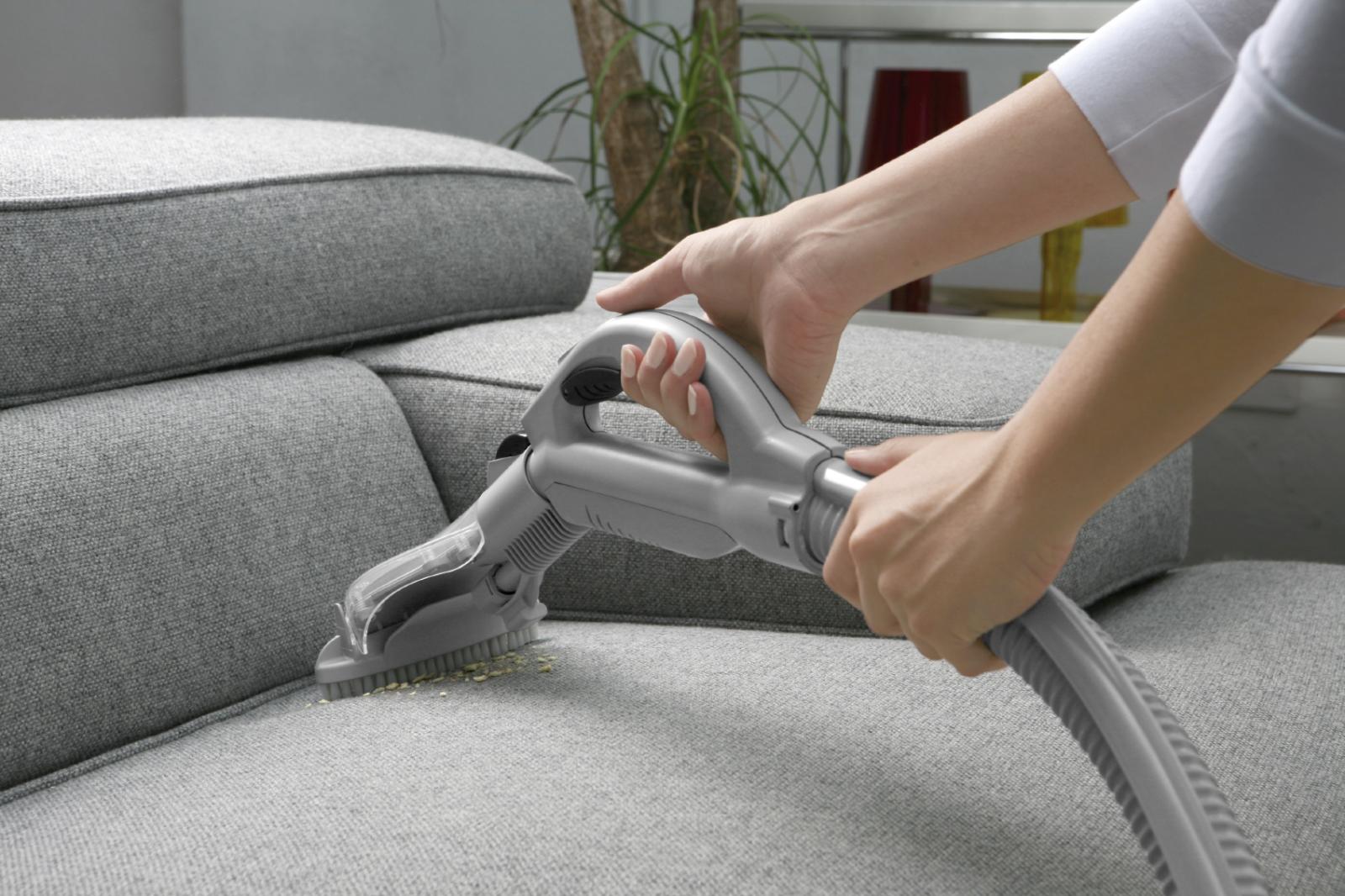 As a professional cleaner in Tampa FL I often get asked how to clean upholstery. There is no one cleaning solution that fits all types of upholstery. Most upholstery can be wet cleaned even if the manufacturer designates it furniture as dry clean only. A lot of furniture manufactures slap the same cleaning instructions sticker on all their furniture no matter what upholstery is used to cover it. It's more cost effective to slap the same cleaning a care label on all your furniture. Manufacturers know that if they label something as dry or solvent clean only that consumers are less likely to try and clean the upholstery on their own.
Here's the dirty little secret about 90% of the furniture out there can be wet cleaned with the proper precautions. Here are the steps to ensure its done right.
How to Clean Upholstery
1) use a slightly acidic cleaner to ensure you wont have colorfast issues. (a mixture in equal parts of vinegar, carbonated water, and lemon juice)
2) always test a small inconspicuous area to make sure that your furniture is safe to clean.
3) use a white cotton towel to apply the solution without over soaking the surface. Blot the surface gently, don't scrub.
4) Use a dry white cotton towel to blot up the spot and excess cleaning solution.
5) use a hair dryer to quickly dry the spot without leaving a water ring.
These basic steps should safely remove most water based spots on your furniture. If you have heavy soil or staining on your upholstery it might be time to call a professional upholstery cleaner.
In Tampa FL Call Chem-Dry of Tampa for your upholstery cleaning needs.