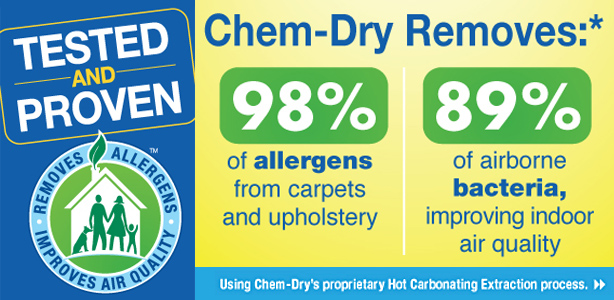 I've gotten this question from a lot of my customers lately "Does carpet cleaning kill COVID-19?" The answer is real simple, no. Having your carpet cleaned or steam cleaned will not kill much. Carpet cleaners don't clean with disinfectants or sanitizers. Carpet cleaning solutions are primarily water and have almost no effect on viruses. If you see a carpet cleaning ad that claims to kill COVID-19 or other viruses it's false and I wouldn't trust them to clean my driveway.
The COVID-19 coronavirus is so new that there is no way that anyone can ensure it can be removed 100% from any surface. That does not mean that cleaning your home or your carpet won't improve the healthiness of your home. It just means there is no data that COVID-19 will be removed or neutralized. At Chem-Dry of Tampa FL, we are offering a free application of an anti-microbial agent with all of our cleaning services. We offer that service with our healthy home service, but during the COVID-19 pandemic, we are offering it free to all our customers.
What does applying an anti-microbial agent do for your carpet and upholstery? It simply inactivates some of the micro-organisms in your carpet. We can't definitively say how effective or what percentage of micro-organisms will be neutralized, but it will do more than cleaning alone. We are offering this free service with every cleaning to assist you in preparing your home for this pandemic.