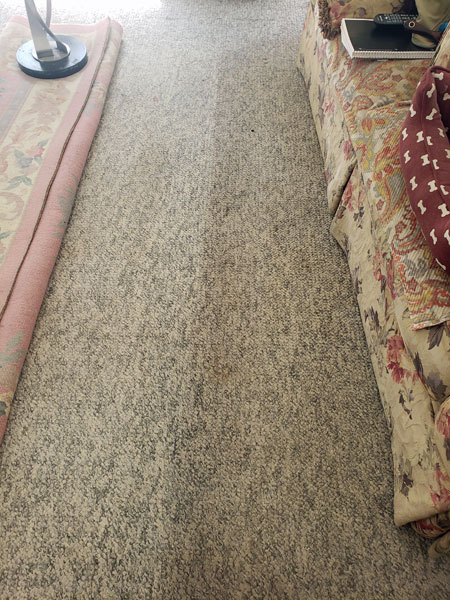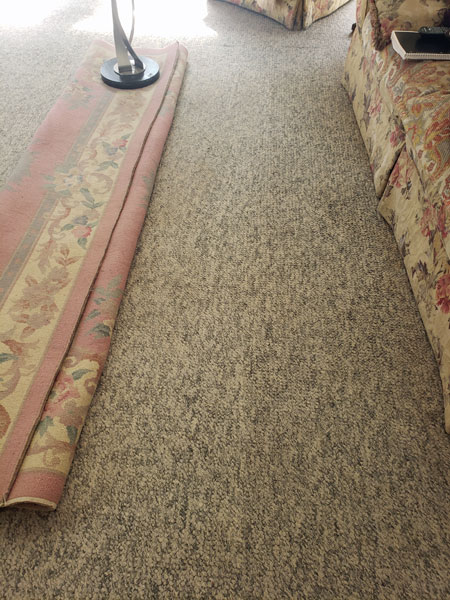 Thes pictures are of a rug line cleaning in Tampa FL. When you put a rug on the carpet the area underneath is protected from soil and abrasions. When the rug is moved the area underneath is noticeably cleaner. Our Chem-Dry carpet stain removal process can eliminate this hard soil line and even out your carpet.
I tell my Tampa FL customers to avoid putting an area rug over your carpet. It can damage your carpet in several ways and create an uneven appearance on your carpet. Fortunately, this customer had a Berber carpet and most of the carpet staining was on the surface. Our carpet stain removal system was able to remove the rug line and even out the carpet.
Chem-Dry of Tampa FL's carpet stain removal service can remove some of the toughest carpet stains, including blood, wine, and red popsicles. If we cant remove your carpet stain no one can.
For carpet stain removal in Tampa FL call Chem-Dry of Tampa.